Dental Services

Russellville, AL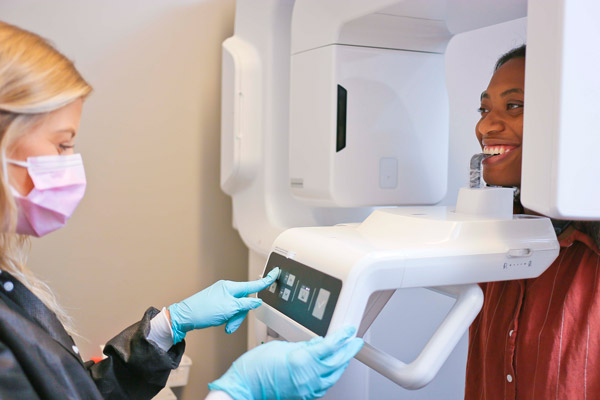 When you come in for a dental appointment, our main objective is to prevent, detect, and treat oral diseases, as well as maintain the natural aesthetics and functions of the teeth.

Additionally, our doctors at our clinic in Russellville, AL take great pride in promoting good dental hygiene. This helps our patients understand the importance of preventative measures when it comes to complications in the oral cavity.

Your oral health is important. At Singing River Dentistry, we provide many dental services, including family, cosmetic, and restorative dentistry procedures, that you may find beneficial.




What is Family Dentistry?



Family dentists and general dentists are not alike. Family dentists receive special training that puts them in a better position to take care of patients of all ages. Family dentistry procedures entail all that is necessary to address your oral health issues as well as other members of your family, at every stage of life.


Out of all of the benefits of family dentistry, you will definitely appreciate having one dentist take care of all of your family's oral health needs in a single appointment. It makes oral care simpler and is a great way of setting an example for your children. It is also much easier to build a relationship with one dentist and track your dental history.

At our practice, we provide a myriad of family dentistry procedures, including

There are additional services we provide, but these are the most common ones. If you would like to learn more about them, feel free to walk-in and speak with our friendly team.


What is Cosmetic Dentistry?
Cosmetic dentistry is aimed at restoring damaged parts of your mouth and creating a positive change in your outlook.

Even minor enhancements can have a drastic impact on your appearance, which is why many people opt for cosmetic dentistry procedures each year.

From basic color correcting to restoring damaged or missing teeth, and everything that comes in between, cosmetic dentistry offers promising treatment options to bring back your beautiful smile.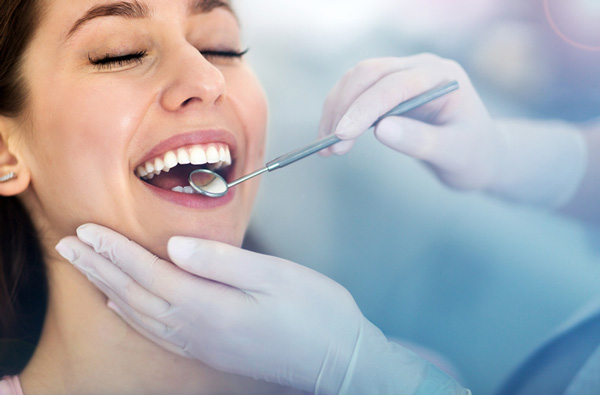 Cosmetic dentistry procedures include but are not limited to

The benefits of cosmetic dentistry go beyond repairing your appearance, as they also help in maintaining natural functions of the teeth.


Treatments like dental bridges, dentures, dental implants, and gum graftin are some of the most common procedures that many people undergo to recover from facial abnormalities.

We also specialize in smile makeovers which can help you achieve a great smile. The treatments involve porcelain veneers and crowns to correct crooked, damaged, or discolored teeth and uneven gum lines.


What is Restorative Dentistry?
Restorative dentistry refers to a branch of treatment options that repairs or replaces damaged or missing teeth. It includes procedures like


While it is a great option for patients who have suffered injury to the maxillofacial region, people with crooked or chipped teeth, and uneven gum lines can also benefit from restorative dentistry procedures.

Benefits of restorative dentistry are far-reaching as there is more to them than just helping you restore your natural appearance. Some of these procedures helps you secure better oral health in the long run by restoring functionality of your teeth. This will help you eat, talk, and smile with more confidence in public circumstances. Another huge benefit of restorative procedures is the preservation of jaw bone density. This is crucial in maintaining optimum support and stimulation for your teeth as you age.


What are Dental Implants?
Implant-supported restorations have increased in popularity in recent years.

There are many reasons why people prefer them over other procedures, but mainly because they offer a permanent solution to damaged or missing teeth.

Contrary to common perception, a dental implant is not an artificial tooth by itself. They are screw-like structures made from titanium that hold the crown in place with the help of abutments.


Compared to dentures and bridges, dental implants offer a more practical and long-term restoration. Although they cost slightly more than other alternatives, the value you get from them in the long run is incomparable.

The surgery may take six to nine months from start to completion and your dental surgeon will typically carry it out in multiple steps.

One of the most significant benefits of dental implants is that they appear and function just like natural teeth would. Additionally, they are easier to care for than removable dentures or bridges, which you might need to remove in order to clean.

You do not need special equipment or measures to keep your dental implants in good shape.
Brushing and flossing as you normally would, is absolutely fine when cleaning your dental implants.


Tips on Maintaining Oral Health

No matter how busy life gets, it is imperative to schedule regular dental checkups so you can stay on top of your oral health at all times. This is key to ensuring that any complications that may arise do not progress to a stage where it can endanger your overall oral health.

Brush and floss your teeth regularly, as it will help in keeping your teeth clean and your gums strong.

If you experience unexplained pain, bleeding, or swelling in your oral cavity, get in touch with your dentist right away.

Your oral health is crucial as it impacts your general health too.

Practicing good oral hygiene will not only help you maintain a good facial appearance but also ensure that your gums and teeth stay strong as you age.

Dental emergencies can happen at any time, so if you have a reliable dentist that you visit regularly, you can stay calm knowing that someone is out there to take care of your oral health needs.

If you are experiencing pain, swelling, unexplained bleeding, or numbness, visit us today at Singing River Dentistry.


Schedule a Dental Service with Your Russellville, AL Dentist Today!

At Singing River Dentistry, we provide the best-in-class service to all of our patients and have a highly experienced staff that can ease the pressure of dental procedures. You can also book an appointment over the phone by calling our Russellville, AL clinic at 256-460-4191.