Meet Our Doctors

Russellville, AL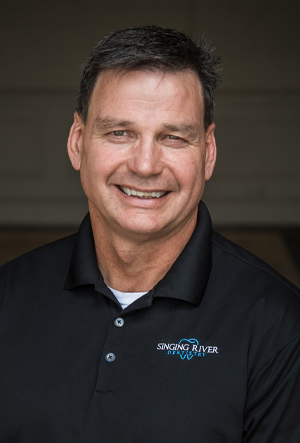 Dr. Jimmy Gardiner
Russellville, Tuscumbia
Dr. Jimmy Gardiner has always enjoyed calling the Shoals, AL, area home. Born and raised in Tuscumbia, AL, Dr. Gardiner is fulfilling his lifelong dream of serving the people of Northwest Alabama. Dr. Gardiner finished his undergraduate studies at
Birmingham Southern
in 1987 with an emphasis in chemistry and history. He graduated from the
University of Alabama Birmingham School of Dentistry
in 1992 and immediately opened his private practice in downtown Tuscumbia.
In 2001, the office relocated to 121 East 6th Street. "This move has allowed our office to reach its full potential," said Dr. Gardiner.
Dr. Gardiner is a member of the
ADA
and is committed to at least 60 hours yearly of continuing education. He has always been passionate about life and eager to take on new challenges. In 2011, he was inspired to embrace the changing face of dentistry and renewed his commitment to continuing education by studying research on the direct link between oral health and systemic health. Keeping our practice at the forefront of new
dental technology
enables our team to better assist with our patients' overall health.
Click here to read more about Dr. Gardiner
---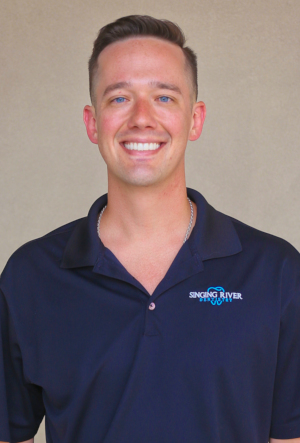 Dr. Nolin Connell
Russellville

I am native of Muscle Shoals, AL. I have returned back to North Alabama to serve and join the team that offers the highest caliber of dental care in the area. It is a joy to be back in the place I call home. I have one sister who lives in New York with my brother-in-law and niece. I graduated from Auburn University in 2016 with a B.S. in Biomedical Sciences with honors and a minor in Spanish. I then attended UAB School of Dentistry, where I graduated in 2020 with my degree in dental medicine. I have spent many years abroad in medical missions (including Dominican Republic, Costa Rica, and Guatemala), and I hope to use my skill and knowledge to serve underserved populations in the future. I am a member of the American Student Dental Association, American Dental Association, Alabama Dental Association, and American Academy of General Dentistry. My goal is to provide a fun and inviting atmosphere with my team, for all ages, from the second you park to the moment we complete your treatment. I am here to provide a great experience at the dentist as well as healthy smiles for a lifetime!
---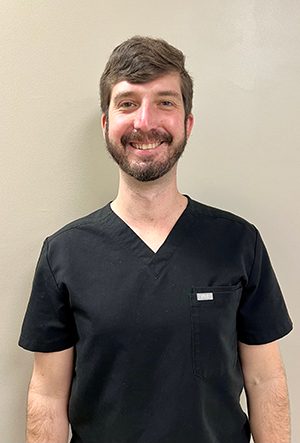 Dr. John Orr
Russellville, Tuscumbia

Dr. John Orr graduated from Tufts dental school in Boston, Massachusetts, in 2021 and practiced dentistry in Massachusetts for a year following graduation. Dr. Orr is excited to be a 5th generation dentist serving the people of Alabama, Dr. John M Orr was the 14th dentist in the state of Alabama (John's great-great grandfather). He continues to stay on the cutting edge of digital dentistry and learning new innovations with his partners at Singing River Dentistry.

He is originally from Vestavia Hills, near Birmingham. He attended the University of Alabama for undergrad, following in his father's and grandfather's foot-steps, where he majored in Biology and Spanish. He is excited to use his Spanish to care for the Hispanic population of Northwest Alabama. He met his wife Maxie while pursuing a medical sciences masters at Mississippi College. Maxie is a doctor at Tennessee Valley Pediatrics.

Dr. Orr and his wife are very excited about serving the people of Northwest Alabama. They discovered the beauty of the Shoals when Dr. Maxie completed her 3rd and 4th years of medical school at Helen Keller Hospital in 2017-2019. They enjoy the outdoors and all things involving the water. He particularly enjoys sharpening his chef skills, golf, slalom skiing, and kayaking. The Orr's are excited to become active community members in the Shoals!
---