Cosmetic Dentistry

Russellville, AL




Cosmetic dentistry treats both aesthetic needs and functional needs for your smile. At Singing River Dentistry we specialize in cosmetic dentistry. Our doctors will be able to provide various options to help you achieve your goals. We offer multiple cosmetic dental options, from fillings to veneers and more, personalized and developed to meet your smile objectives. Our cosmetic dentistry team in Russellville, AL will provide you with smile makeovers that meet all your needs.


Benefits of Cosmetic Dentistry

One of the many benefits of cosmetic dentistry includes our access to technology. When it comes to aesthetic dentistry, you need to know that your dentist has access to the most up-to-date equipment and treatments.

Our trained staff is dedicated to remaining current on the newest ideas and technology in aesthetic dentistry, providing options such as implant-supported dentures. Our team can substitute lost teeth and improve your mouth if you are missing one or more teeth. Dental implants are artificial tooth root substitutes that are used to replace missing teeth. The end effect is a brighter smile as well as a more youthful appearance. Dental implants can successfully improve the function of your mouth while also bringing your smile back to life. Read more here about dental implants Vs. dentures.


Cosmetic Dentistry Procedures

In addition to providing implant-supported dentures and dental implants we also provide several other cosmetic dentistry procedures, including: teeth whitening, porcelain crowns, dental veneers, and dental bonding.


Teeth Whitening

Unfortunately, even with the most diligent brushing at home you will eventually notice that your teeth are not quite as white as they once were. This is because of those stubborn intrinsic stains. While a careful routine can ensure that extrinsic stains do not have a chance to build up, certain foods and activities are more prone to causing intrinsic stains. These include smoking and eating colored foods, as well as drinking dark liquids like soda, coffee, and tea.

Our dental professionals work hard to offer a safer, more effective whitening treatment than the kind of home kits you can buy at many retail stores. We carefully maintain the outer enamel of your teeth to safeguard the long-term health of your smile. Our treatments are also faster and last longer, so that you can be assured you are getting the best value for your money.


Porcelain Crowns

Porcelain crowns (tooth-colored) are the most common form of dental crown because they are custom-made to match the shape, size, and color of your natural teeth, making them almost invisible. Our doctors require two appointments for your porcelain crown to be properly fitted and secured. A temporary crown will be placed on your teeth for approximately two weeks while your custom crown is being created.

During the first appointment, several impressions will be used to create your porcelain custom crown. The dentist will shape and clean the tooth so that the temporary and permanent crowns fit properly. Finally, the dentist will install a permanent crown. Once the porcelain crown treatment is completed, the dentist will provide you with further care instructions to ensure that it is properly cared for.


Dental Veneers

Veneers are ideal for anyone looking for a complete cosmetic overhaul of their smile. If you are tired of having a smile marred by fractured, discolored, gapped, and unsightly teeth, or want to avoid the need for constant whitening treatments, then you should consider veneers.


What to Expect When Getting Veneers

Veneers typically take at least two visits to our office to place. The first visit entails selecting all the details of your veneers, determining what your perfect smile looks like. We will then gently file down some of your enamel so that your veneers do not add any extra bulk. We will give you temporary veneers while we fabricate your permanent set. Once they are complete, you can come on back to our office and we will bond them to your teeth.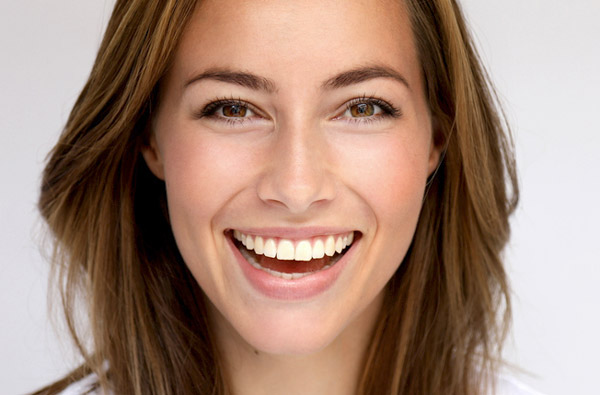 Dental Bonding

Anyone with minor cosmetic defects on the front dentition, like fractures, cracks, discoloration, grooved teeth, and moderately misaligned or malformed teeth, is a good candidate for dental bonding. You should avoid staining foods after the procedure. There is not much to a bonding treatment, so there is very little for you to worry about. A single session is fast and easy.

We apply a putty-like resin to the damaged surface of your tooth. We then polish and sculpt it so that it precisely matches the rest of your teeth, looking just like the tooth did before the damage. Once you are satisfied with the appearance of your teeth, we will use an ultraviolet light to gently heat the resin, bonding it to your teeth.


Bonding, Crowns, or Veneers?

Even if you do not have extensive cosmetic damage to repair, you may still be wondering if crowns or veneers are a better choice for you than bonding. While bonding is faster and more affordable, it is not well suited to repairing major damage. It is also not as durable as other treatments, and can discolor and chip over time.

Veneers offer the most complete method of transforming your smile, allowing you total control over even the smallest details of your smile's aesthetics. Unlike bonding, though, veneers require more anesthesia, typically take multiple visits to our office, and are not reversible.

Face it, all of us — even dentists — put our teeth through a lot every single day. Most of the time, our teeth are tough enough to stand up to the worst of it, but every now and then our teeth need a little cosmetic boost to keep them strong.


Visit Your Cosmetic Dentist Experts in Russellville, AL today!

Are you anxious for a brighter, more attractive smile? Begin your smile transformation today! Contact Singing River Dentistry directly at 256-460-4191 to set up a consultation with our dentists near the Russellville area. We will review your dental and medical histories to determine your suitability for cosmetic dentistry during your evaluation period. We look forward to meeting you!