Dental Cleanings

Russellville, AL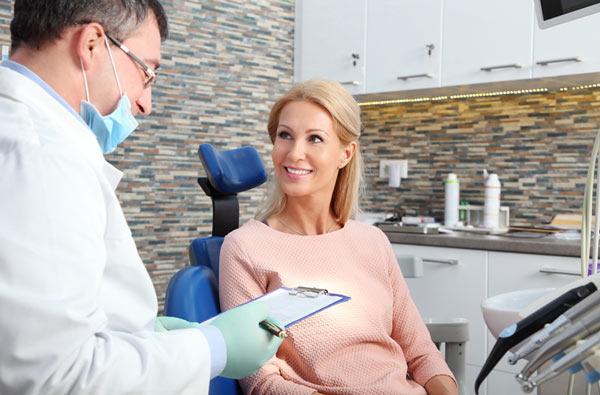 Dental hygiene is of utmost importance to help your personality and confidence. The last thing you want is to have bad oral hygiene when you have to interact with someone for the first time or be part of an important meeting. There are various things you can do in order to maintain good dental hygiene but teeth cleaning is definitely one of the most effective ways, not only to help keep your teeth clean but also to ensure you have fewer dental problems over time. If it's been a while since you got your teeth cleaned, then you may want to visit Singing River Dentistry and clean your teeth to enhance your smile.


Cleanings Help Prevent Gum Disease

Gingivitis and plaque information is one of the main causes of gum diseases that rapidly begin to spread and eventually affect all your teeth. The disease usually begins with plaque build-up that accumulates on your teeth. When ignored, the plaque turns into tartar, which is harder and more difficult to get rid of. Regular teeth cleaning not only ensures that plaque doesn't accumulate on your teeth, but it prevents tartar from forming and therefore considerably reduces the chances of gum diseases.


Cleanings Are Also Helpful For Diabetic Patients

People with diabetes are more prone to gum diseases and without proper dental hygiene, the gum disease can get serious and cause major complications. Diabetic patients should ensure they get plaque and tartar removed from their teeth in a timely manner and only brushing cannot help you do this. Professional dentists like us help to take out the plaque and tartar effectively and this ensures that the risk of gum disease is considerably reduced. People with high blood sugar levels find it very difficult to control gum disease and ensure that it is treated effectively. It is always better to prevent these infections rather than begin the tedious process of treatment.


Cleanings Provide Stronger Teeth

Regular dental cleaning means visits to our office on a regular basis and this ensures identification of any dental issue at an early stage. This also helps to treat the issue a lot faster and prevent you from having to spend on major dental procedures. Oral hygiene is one of the most underrated topics and people tend to believe that simply brushing their teeth twice a day is more than sufficient to have strong teeth.

While cleaning your teeth regularly is important, it is also essential for you to go through regular routine procedures like teeth cleanings and exams at least twice a year. Professional cleanings not only help to keep the teeth stronger and more presentable, but they help to treat the teeth and gums faster in case there is any infection that has set in. People who undergo regular teeth cleaning are less likely to suffer from cavities and tooth decay.

If you are wondering what the process of teeth cleaning is like and how it's conducted then you can drop in at Singing River Dentistry to learn more about the process. You can also give us a call at 256-460-4191 in case you want to schedule an appointment for teeth cleaning.